Impulse H2 horn loudspeakers excellent condition
Impulse H2 horn loudspeakers excellent condition
A lovely pair of Impulse H2 horn loudspeakers.

I may regret this but I am selling my lovely Impulse H2's as my best friend has offered me his Acoustic Vienna's that he has had sitting around for 3 years. Unfortunately I cannot keep the H2's as well as the Vienna's and so the H2's have to go up for sale. Plus my better half certainly will not entertain 3 pairs of speakers in the house.

I purchased them about two years ago from a professional musician, he had two pairs as he previously had two residences, one abroad, and when that changed sold these. When he purchased them he had the mid-range and bass drivers professionally refurbished, I think about 8 years ago, which involved having the driver ring foams replaced. I believe that the only other thing that has been done is the front speaker cover cloth has been replaced with a much thinner one than original, it is an excellent black match and is not noticeable, it probably improves the sound as well. The speaker cabinets are both in extremely good condition with no obvious scratches or damage to the oak veneer or the carcass, there are some minor cosmetic marks to the rears. The photos show clearly how good they are.

Anybody who is a keen on musicality from a HiFi system will probably know about Impulse H2's, they are a highly respected Horn loud speaker, with a mid-range horn at the top, a very good tweeter below and the Bass driver below that which is a horn and is ported out the bottom of the cabinet. They are a very, very musical speaker and I have found them to be very good on all types of music, and I listen to most genres. They have very good controlled low end bass, are well balanced and produce a very good soundstage.

In my experience I would say they are more sensitive than stated below and I have easily driven them with my 24W mono block 300B Valve amps (and I use a passive pre-amp).

Below taken from http://www.acoustica.org.uk/impulse/impulse.html

"Impulse H2: Arguably the best of the lot. A derivative of the H1 which appears to have superceded it. Mostly handmade cabinet, same driver complement as H1, but a simplified bass horn folding leads to reduced cabinet volume with negligible loss of sensitivity and extension. Capable of stupendous bass quality and extension - although specified for cutoff at 40Hz, in-room measurements at home show extension flat down to 30Hz, -6dB at c.27Hz. Positioning close to the rear wall is recommended, but this speaker is remarkably unfussy about siting. Tractrix midhorn with driver open to rear and top, inverted-dome tweeter Sensitivity 95dB/W, 8ohm
Drivers: 8.5" Seas bass; 4.5" Seas mid; Focal tweeter.
Crossover ponts: 800Hz; 4Khz; 2nd order summed response.
Size: 1160mm H x 270mm W x 480mm D
Finishes: Rosewood or Oak with cloth inserts
Weight: approx 65KG / 140lb a Pair"

They weigh around 30kg each so postage/courier would be very expensive hence pick up only, alternatively I would be willing to meet up to 150miles from home (purchase in advance in this case).

I am very happy to demonstrate at my home, if you see and hear them then you are likely to buy. Please note these have not been played around with and are as described.

The price is £1800 (please note this does not include the Chord jumpers in the photos, I will supply high quality jumper speaker cable)

I am also selling, on behalf of the same friend his Vincent SV-234 solid state amplifier, advertised here as well, which works very well with the H2's, in case you are looking for a complete high end system.

Any question please PM me. Note they are stood on platforms on rollers that I use to make it easier to move them, the purchaser is welcome to have these.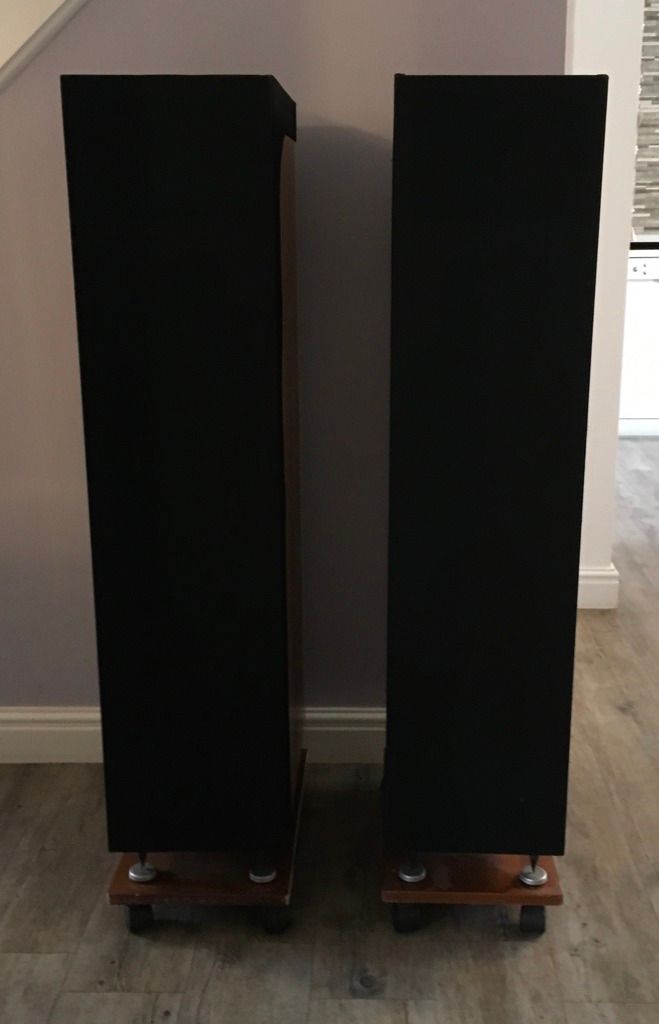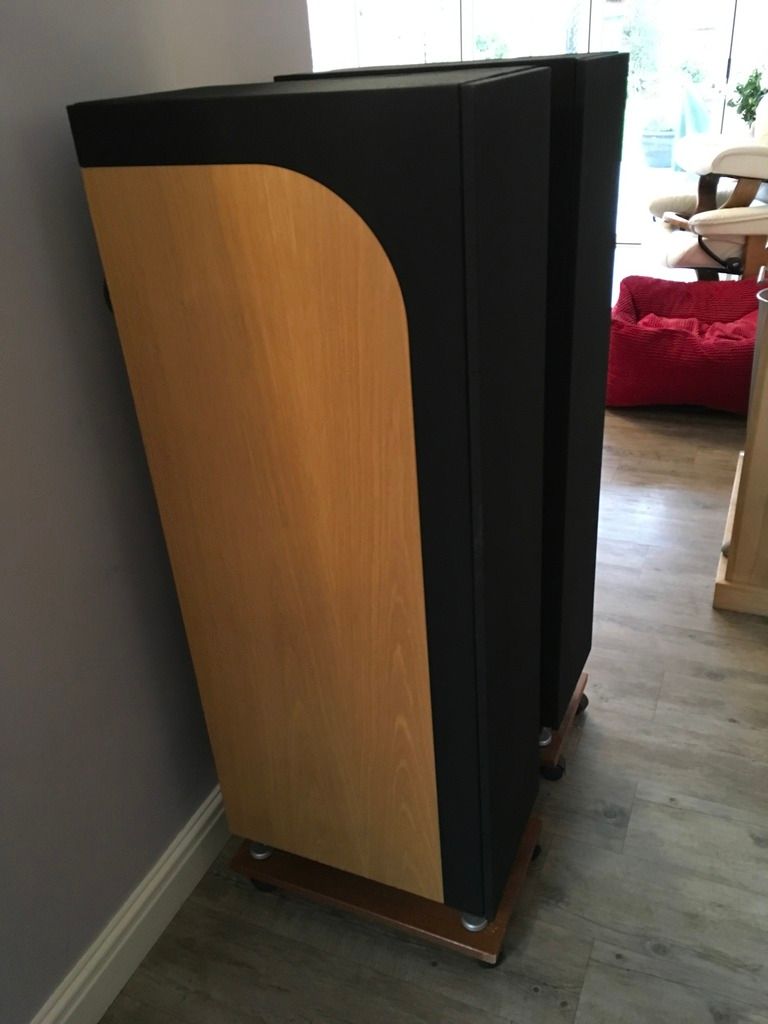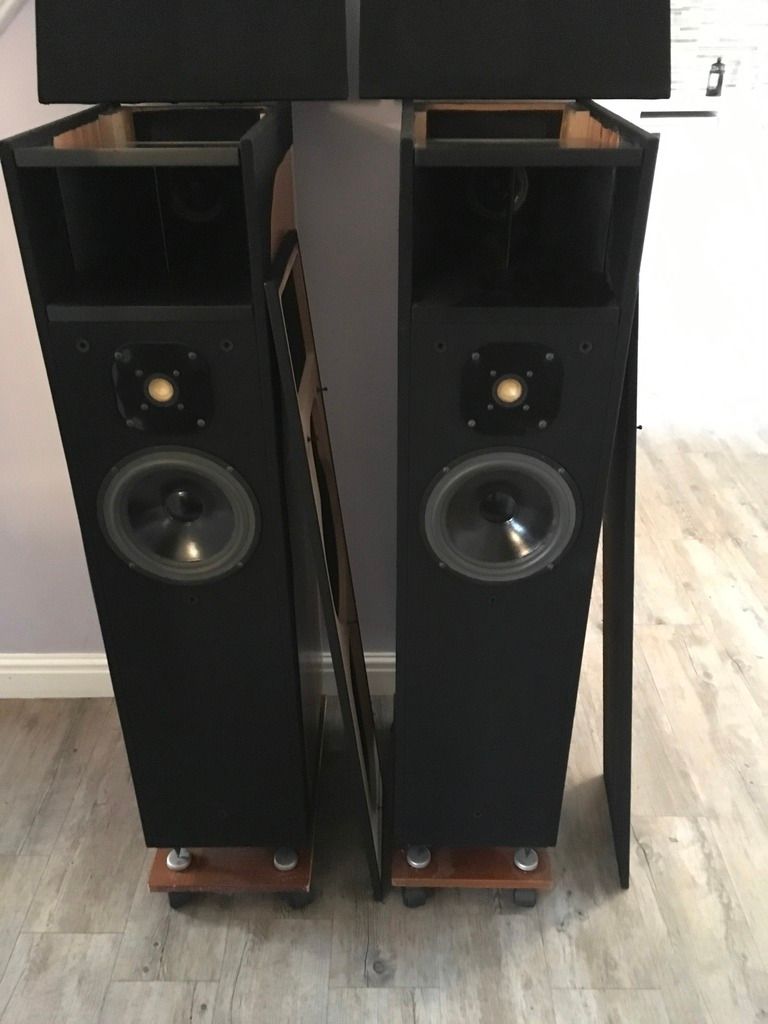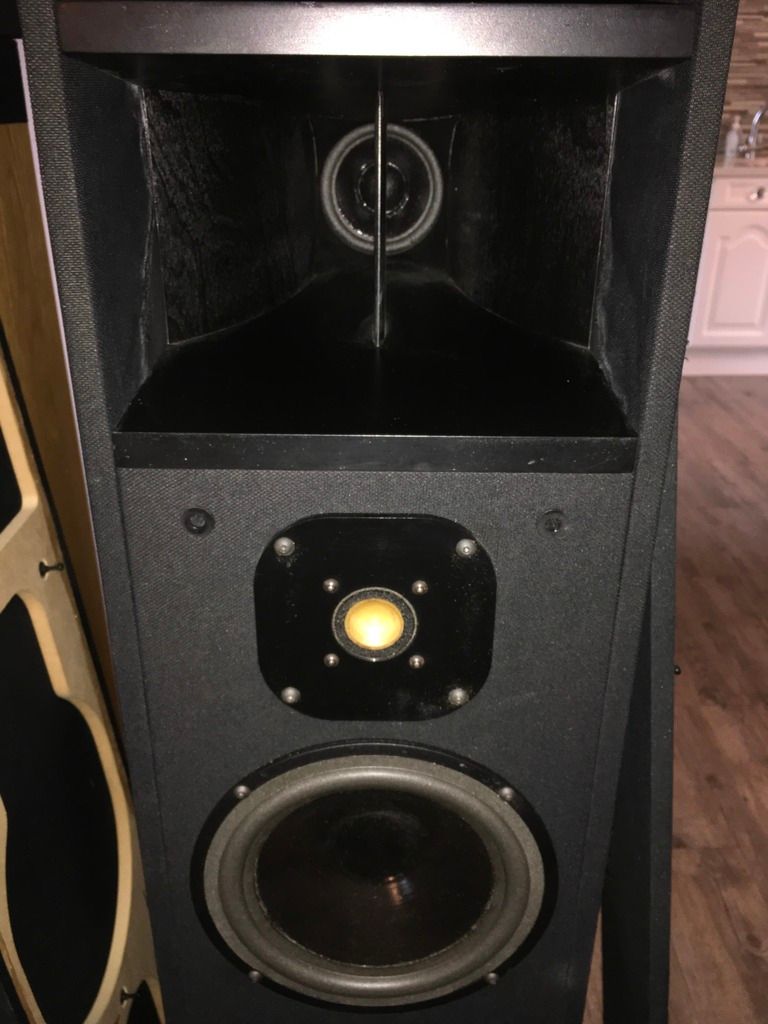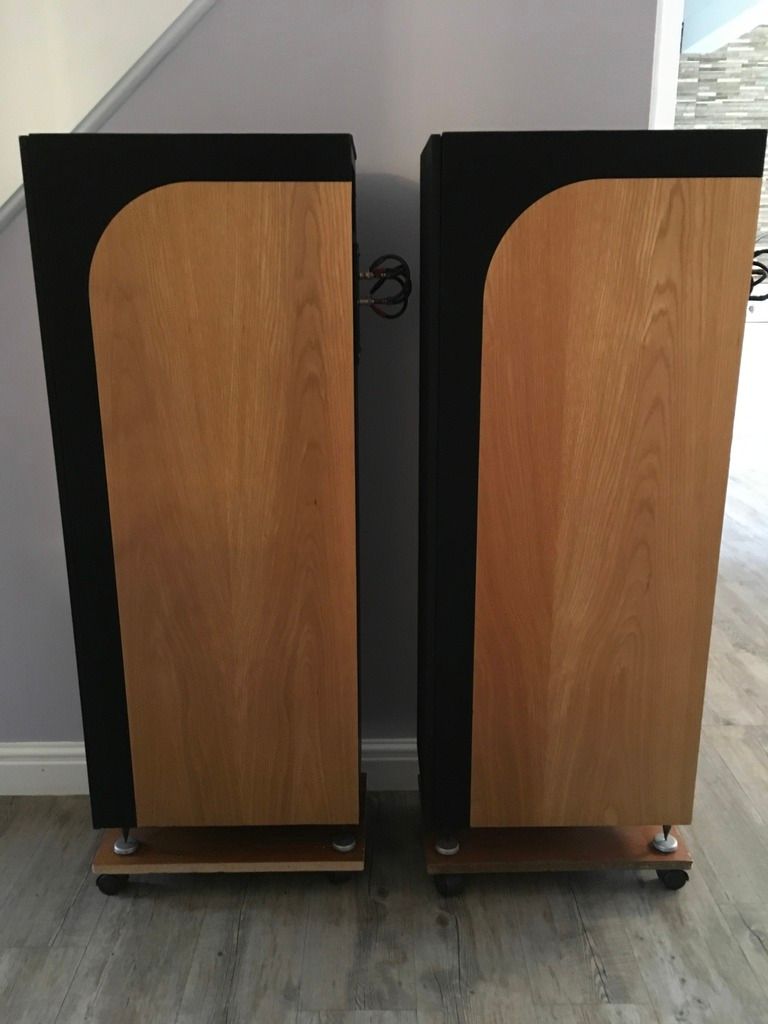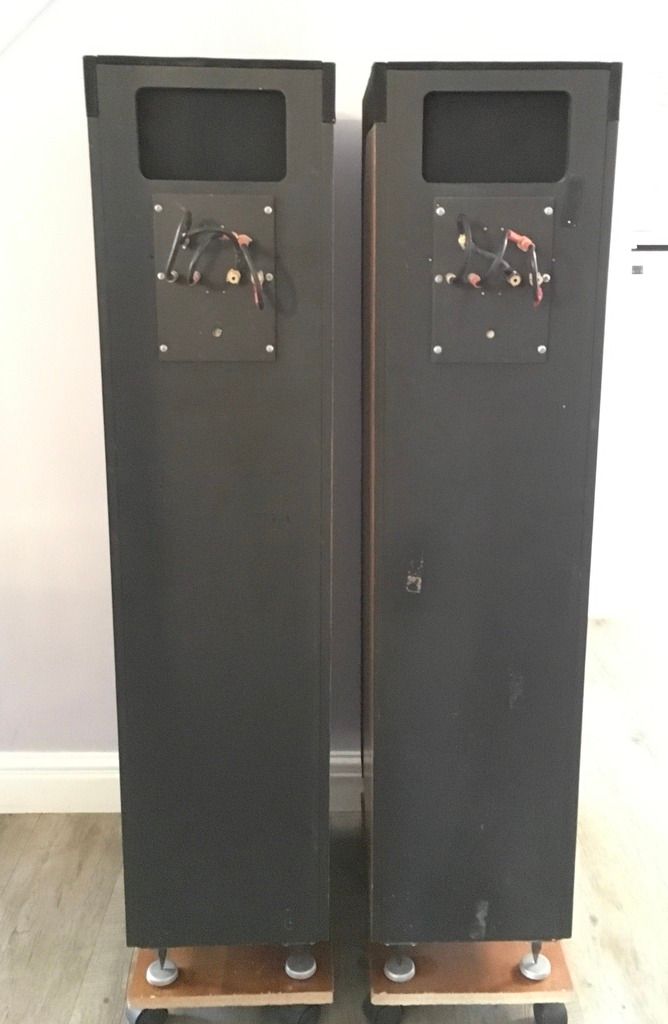 Seaton, Devon, UK
| | |
| --- | --- |
| First Name | Adrian |
| Lase Name | Slade |
Related ads
Monitor Audio Studio 50…